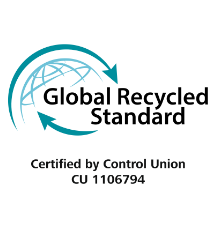 The GRS (Global Recycled Standard) certificate specifies the requirements for recycled fibers.
The certificate is given to products that contain at least 20% of recycled materials. In order for the product to be certified, the GRS requirements must be complied with at every stage of processing and obtaining the raw material – starting from the stage of recycling through processing, ending with trade. GRS certification is to verify the content of recycled fibers in the final product, responsible social, environmental and chemical practice in production, a modern approach in business, providing customers with the tools to make informed decisions.
Download certificate
Not sure what to choose? Which printing technique will work best?